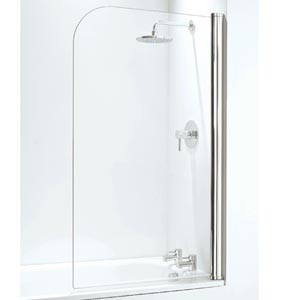 Byretech ClipSeals - Replacement Over Bath Screen Seals
For people who love their bathroom, there is nothing more irritating than the seal on the Bath Screen becoming either worn out, leaky or mouldy.

Trying to get a replacement seal from a DIY store or even from the manufacturer of the Bath Screen proves to be a fruitless exercise, as no one has what you need for your perfectly good Over Bath Screen which is virtually new.

Well not any more !

Byretech make a range of push on Bath Screen Seals called Clip Seals, that can be cut to length and work a treat !

All you have to do is measure your glass thickness and work out what the gap between your screen and the lip of the bath is.

We have even made a video showing you how to do it. It's so unbelievably easy, even a DIY novice could handle it.

So what are you waiting for ? We can have one with you in next to no time and you can stop the leaks, banish the black mould and make your screen look like new again.

Note.... Not suitable for Curved Bath Screens for Shower Baths / "P" Shaped Baths.