Byretech Ltd is a UK company and we have been serving our customers online since December 2002.
Founded by Steve Dalloway and Simon Whyte, the company has continued to grow year on year since its inception. With niche quality products and first class customer service, the company continues to offer innovative solutions to prevent water damage in bathrooms.
Andy, Neal and Stevie are responsible for making sure your parcel gets to you in "tip top" condition and they take special care to make sure your delivery is perfect in every way.
Our products also carry reviews organised by an international company called Feefo, so you can see what "real" people think about what they have purchased from us.
Our products originate from practical problems encountered when re-developing properties and installing new bathrooms within them.
We encountered many cases of water damage from the bath / shower and came up with the BathSeal, ShowerSeal and Dripguard ranges to counter these problems.
We installed our first prototypes in early 1999 and they remain in operation today, without any maintenance from the owners at all.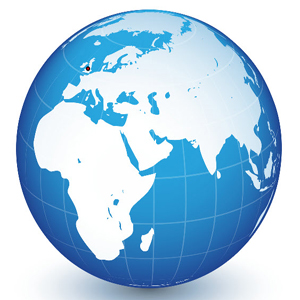 Our follow on products include the very useful ScreenSeal, Shower Door Seal and the incredibly successful Shower Floor Seal product that came from the market asking us to produce high quality universal problem solving kits for bath screens, shower doors and wetroom floors.
Our new generation of products including the MagiPlug, Stainless Steel Shower Rails and UK made Coram Shower Trays that really help with water damage prevention and are in use in both domestic and commercial environments such as hospitals and care homes throughout the UK and overseas.
The cost of water damage to bathrooms can be very expensive and distressing. Damage to carpets, timber joists, floorboards, skirting boards, ceilings and plasterwork can all be easily avoided by using our products.
Our philosophy is to provide all our products in complete kits, thus eliminating the need to buy extras to complete the work.
All Byretech Ltd products carry patents.
Our mission: To help prevent water damage in bathrooms Worldwide.
Got a question about our products ? E mail us on sales@byretech.com or call our team on Tel: +44 (0) 1527 522 522 and we will talk you through it all.