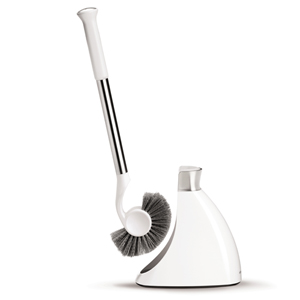 Toilet Brushes
Toilet brushes are essential but pretty much the bit of the toilet you want to hide away.
Our range isn't huge, but it does cover all the basics, style, quality and value for money. We stock leading Toilet brushes including simplehuman Toilet Brushes in black and Marplast Coloured WM Edition Toilet Brushes
So whatever you are looking for in a toilet brush we have something that fits the bill.
Call Byretech's resident "Toilet Brush Expert" Dave on 01527 522 522 for advice and help.