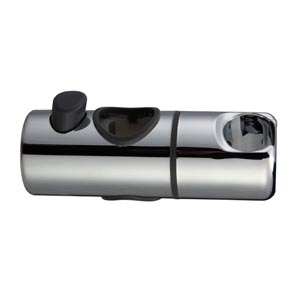 Riser Rail Replacement Brackets
At some point if you have a Riser Rail, an extra twist on the existing bracket can damage it irrepairably and then you have to replace the whole riser rail.

Not any more !

Byretech have a range of 19mm and 25mm diameter riser rail brackets for just that eventuality.

Simply take off the broken bracket, replace with a new Byretech one and your shower head is held firmly in place one more.