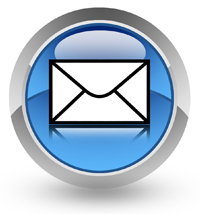 Byretech Customers Tell Us How It Is
Great Value And Great Looking Dispenser BD89890.
Perfect for the shower and fixes to the tiles with adhesive and glue so no need for drills and screwdrivers. The containers are easy to take out and refill. Great all round product!
Hollie - Leeds
Byretech Bath Seal Ultra 10 - Amazing.
Brilliant product, Bit expensive but worth every penny!. Thank you.
Brett - Sheffield
Great Product - BathSeal Ultra 10
This is a great piece of kit, good quality and nice the profiles are already finished for you.
Gary - Wembley

Good Product, Great Experience - PS-11-6
Great buying experience, from the helpful website to the great communication and super quick delivery. Easy to fit product, a little tricky to snip to size neatly, but that's the nature of trimming plastic. As it is, I did a good job, so pleased with myself and the product! Thanks, will use again.
Lisa - Brighton
Worth The Wait - Clipseal
This was the third seal I considered for the problem. It wasn't a really tight fit to the glass screen however this is handy as it means I can remove and clean it with ease every time the bath is cleaned so no ugly, hard to get at mould build up.
Harry - Wigan

Great Item - Great Service - Straight Grab Rail.
Took some finding but glad i can across this web site via Google. Grab rail looks and fitted brilliantly and could not fault the speed in which is arrived. Many thanks
Morgan - Swindon
135 Degree Angle Grab Rail Plastic Grip
Very shiny and it doesn't flex. Very good solid unit and matches my chrome taps in the bathroom. Arrived next day so no waiting around. Would buy again in future if required.
Edward - Whitley Bay

Fold Down Arm Support Stainless Steel
I purchased two of these to help my father get up and down from the loo. Very solid and helps him get himself sorted. They fold out the way when more able visitors use the loo ! Fast delivery and good advice from the company helped me decide on the right item. Happy to use again.
Chelsea - Oxford
Byretech Coram Curved Bathscreen Chrome Finish
.
Thank you for your prompt delivery and competitive price of the supplied bath screen. 10 out 10 .Your web page will be a first choice for future purchases! Great service Steve Simon & The Guys !
Kevin - Willenhall
Coram Sliding Bathscreen - Chrome Finish - Great
Very happy with your products. Good advise given by one of your team. Product very easy to fit and working great better than the original Shower Lux Screen. Very happy to give feed back to a good company. Will use again. Thank you.
Theresa - Warwick

Top Product - Top Service
Excellent quality screen, looks good and feels solid. Have installed a lot of shower screens in the past and these are certainly worth that little bit extra. A lot of cheaper ones seem flimsy and you often wonder how they will stand up to the test of time. Very good service and delivery. Recommended.
Nick - Staffordshire
Does Exactly What It's Supposed To!
This does exactly what I need it to do: stop water running down the side of the bath from the corner by the taps. The Dripguard arrived promptly and handily, the kit contained everything I needed to fit it (including sealant).
Matt - Edinburgh

Unique Product - Byretech DripGaurd
I have a bow fronted bath which was never designed to be used as a shower bath. This product, along with a Byretech curved shower rail have enabled me to modify my bath into a leakproof shower bath. I haven't been able to find any products similar to this on the internet. They are brilliant.
Laura - Aldershot

Stainless Steel Shower Rail, Curtains, and Rings - BSCR05
We are very pleased with the quality of the products and the service provided by your company and would not hesitate to recommend you to others.
John - Bedfordshire
Byretech Roller Ball Shower Curtain Rings
Absolutely brilliant! Wished I'd found them years ago, they are magic! Fast delivery too, 5* all round.
Helen - Winderton
Great Product, Easy To Install - Shower Door Seal
I bought this to cure a leak at the bottom of my shower door. It only took a few minutes to measure up and install. After a few hours it was ready to use and has cured the leak completely. Fantastic product.
Robert - Harrogate

Excellent Service - Superlux Shower Hose
The shower hose I needed was easy to find on the website and when ordered arrived promptly and fitted perfectly.
Ted - Rugby
Superlux Shower Hose From Byretech
Great product, Great service, Will use again.
Paul - Taunton
Excellent Service - Superstrong Shower Hose
This shower hose was much cheaper than others I found on the internet. It seems good quality, only time will tell if it splits. The service was excellent and I would use the company again and recommend them to anyone.
Jay - Barry
Superstrong Shower Hose. Excellent value and quality.
First purchased the 150cm, this was slightly too short for over bath so was transferred to ensuite shower cubicle. I then ordered the 200cm which was perfect for over bath shower. Really looks good quality so hopefully will last.
Nena - Gnosall
Shower Head - Simple Jet
Well made at a sensible price. Really good spray patterns works well with the pressure of a combi boiler.
Roger - Essex
I was sent a better version - Byretech Shower Head
I presume this was out of stock and i was sent a better version. Service was exceptional - delivery in less than 36 hours in XMAS week!!!. Cannot ask for better than that
Rob - Woking
Fantastic! - Oversized Shower Curtain
This is the 2nd time I have ordered oversized shower curtains. I had a shower cubicle and my husband has now made the bathroom into a wet room, so needed even longer curtains. Delivery time and curtains are fantastic!
Tim - Plymouth

Oversized Shower Curtain Excellent Service Provided.
I ordered the shower curtain one day and received it the next. Good quality curtain, this is the second one l have ordered and the first one is still going strong.
Sandra - Biggin Hill
Product And Service Excellent - Byretech Oversized Shower Curtain
Perfects item, Thank you... Did the job
Barbara - Yorkshire

Coram Shower Pod 950
Well, from start to finish this was a nice experience. The Pod is great quality, just as described and went in easily. The finish of the door is superb and I was recommended to buy the "Showerguard" kit to prevent lime scale on the glass. That works great too ! Well done Coram & Byretech ! Happy !
Miriam - Newcastle
Corner Pod 800mm x 800mm - Byretech Brilliant !!
Easy to install - No tiling - Missus happy. Job done. Just in time for my yearly shower! Only joking! Thanks Byretech for recommending it to me over the alcove POD. Cheers.....
George - Edinburgh
Byretech Coram Pod
After being a little sceptical we decided to try one of these Coram Pods and honestly they are excellent. Finish is very good and the courier even called us an hour before delivery which was novel, to see if we were in. Highly recommended.
Patricia - London

Coram Shower Tray Super fast delivery.
So impressed with website with the installation video. Delighted with product, excellent all round. Would recommend to anyone. Well done
Geoff - Fareham

Coram Shower Tray
A First Class Product and most importantly NO LEAKS !!!!!!
Keith - West Midlands
Shower Seal Ultra 10
Got what I ordered and very pleased with the product from start to finish .
Alex - Paisley
All of the above is genuine feedback from Byretech customers