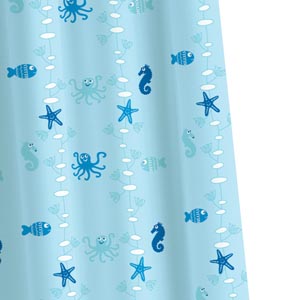 Polyester Shower Curtains From Byretech - 180cm x 180cm
Byretech's Polyester shower curtains are great quality, easy to hang and won't break the bank.

All are 180cm x 180cm and are made from quality Polyester material.

Polyester is soft to the touch, its water resistant and easily washable at 30 - 40 Degrees C.

All the hems are weighted and the curain is stiched all the way round.

We suggest you wash these curtains on a monthly basis to keep them fresh.

Either hang to dry, or run a warm iron over them and they will last for ages.