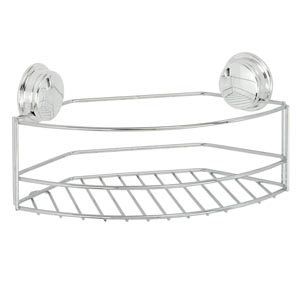 Twist & Lock Plus - Super Simple Showering Accessories
Sometimes its handy to just buy a product and fit it in seconds, rather than using drills and making holes in your lovely tiles.
"Twist & Lock Plus" made by Croydex for Byretech is a really simple way of safely fitting your new accessory to the wall or tiled surface.
Plus if by any chance the surface isn't suitable, you have the option of securing the accessory the old fashioned way with a few screws.
Tried and tested these accessories are great quality and you can get a whole matching set for your bathroom from one place. Perfect !