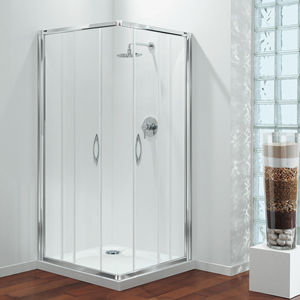 Corams Premier Shower Enclosure's
Premier By Coram - The best just got better !

Coram's Premier Shower Enclosure Range was superb before its facelift, but the new range is even better.

Simpler and easier to install and the quality of the finished product is literally stunning.

With the enclosure height being raised from 1.8m to 1.9m, Glassguard protection as standard to prevent limescale build up on the glass and the moving parts such as the door rollers slide as if they were in a dream.

Plus with some of the doors, there are quick release mechanisms which allow easy cleaning and make getting into the nooks and crannies a breeze.

With new model options and superbly smooth finishes, you can understand why Coram is a market leading UK manufacturer of Shower Enclosures.