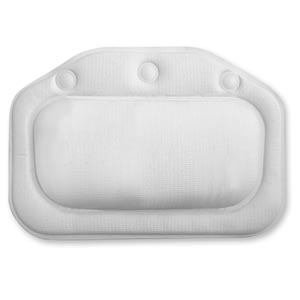 Bath Pillows
When it comes to Bath Pillows, we have comfort and quality in mind, just for you.

Fancy a long relaxing soak in the bath with some bubbles?

Then you need a bath pillow, so as not to give you neck pain.


These pillows also match some of our bath mats too, so you can if you want, make a set and add that extra style in your bathroom.

When not in use you can attach them to your tiles to dry.