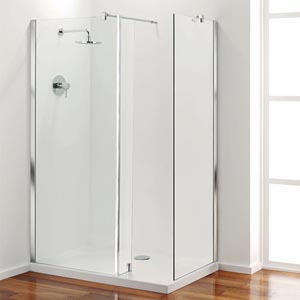 Coram Stylus Glass Panel Range

Coram's Stylus Shower System is extremely chic and in our opinion is an "ultra minimalist" style of shower Panel System.

Used in conjunction with a shower tray or a wetroom floor, this product is sturdy yet has a very open angular type feel to it.

You can have front and side panels to mix and match to your own specific requirements.

All Coram Shower Panels are treated with "GlassGuard" which protects the glass and makes them resistant to lime scale and easy to clean.

When you buy a UK made Coram Product, you have the peace of mind to know that a major UK manufacturer is behind you all the way and their aftercare service is second to none.

All Coram Stylus Panels have a 10 year warranty.